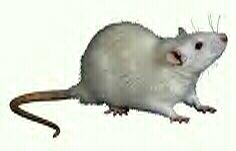 Hello, I'm dungeonmouse. On the outside, I look like a pretty normal guy and have led a pretty normal life but I've been into self bondage for as long as I can remember. My bondage life runs below the surface. This website puts an important, but invisible, part of me into the public domain.

You won't find pictures and lurid stories with lots of graphic adjectives and adverbs. My stores, I hope, concentrate on the things good stories always concnetrate on: a decent plot, some interesting characters and a surprise somewhere in the mix. You can decide if I succeed or not.

The essays explore the world of self bondage in all its facets. The links are just sites I like.

I've had some of my stories published on other sites under other screen names like dungeonrat and dungeondog. I'm the same guy. My prefered name, dungeonmouse, just wasn't available then.

All material on this site is copyrighted by me and may not be used for commercial purposes without my express permission. However, you may use material here for your personal use if you credit me, dungeonmouse, as the author and include the copyright information on any copies, electronic or otherwise, that you make. There, we got that out of the way.

Now, grab your favorite handcuffs and follow the dungeonmouse into the labirinth of the mind!
This is the archived collection of stories and website of Dungeonmouse, it appears here on Gromet's Plaza as a way of preserving the stories and content of Dungeonmouse, now that his site on Geocities is no longer online.
All stories and material remain the copyright of Dungeomouse.